Robotics Training Service
RobotNext – Robotics Training Service
You are finding robotics training courses provider?
Contact us right now to reach your goal as soon as possible.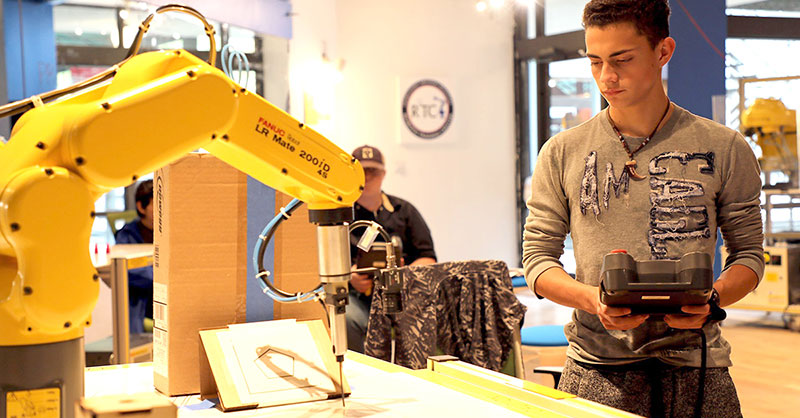 Safety is a top concern when it comes to industrial automation, especially robotics. Accuracy, high productivity, reliability – robots are considered valuable industrial workers. As a result, they are powerful and fast enough to cause serious accidents or even death during improper operation. A robot is properly installed with a well-trained operator to ensure the safety of all humans and robots.
A professionally trained worker must know when and how to safely intervene in normal machine operation and when an error occurs. ROBOTNEXT specializes in providing robotics and automation training for customers who want to better understand their equipment as well as help operators acquire basic knowledge in robot operation.
RobotNext provides from basic to advanced courses about robotics:
32, Street 18, An Phu ward, District 2, Ho Chi Minh City

+84 9388 93 197

info@robotnext.vn